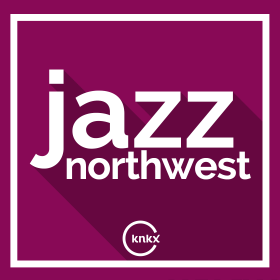 Sundays at 2PM
Jazz Northwest focuses on the regional jazz scene from Portland to Vancouver. CDs by the best resident musicians from Seattle, Portland and Vancouver are featured, and the program also includes news about the best places to go for live jazz in the region.
Music from drummer Ali Jackson, bassist Chuck Deardorf and more

Performances from Bill Anschell, Ectasy in Numbers and more.
Tunes from Bebop and Destruction, Greta Matassa, Clarence Acox and more

Barney McClure, Bernie Jacobs, Gail Pettis and a classic from Ray Charles.

Selections from pianist Dawn Clement and saxophonist Cynthia Mullis

The Barrett Martin Group, bassist Clipper Anderson, instrumentalist Anne Drummond and pianist Marc Seales

Marius "Butch" Nordal plays "All the Things You Are"
Jazz Northwest Podcast